Your Ultimate Home Improvement Checklist for 2018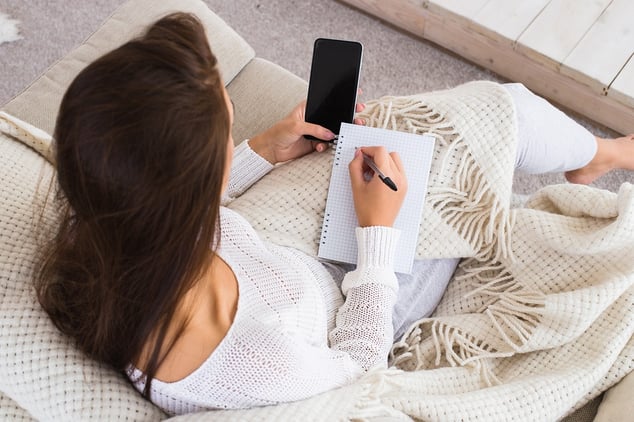 The year of 2017 came and went in a flash, and we have no doubt 2018 will be just the same. With the beginning of the new year comes plenty of possibilities – as well as a lot of planning and goal-setting. If you want to make sure you keep on top of your 2018 home improvement goals, you have come to the right place. Gathering up our best home improvement projects for each season, we are here to help keep you on track with your home improvement goals this year. You can thank us at the end of the year when your home is in the best shape it has ever been! Without further ado, here is your ultimate home improvement checklist for 2018.
Home Improvement Tips for Winter
Winter is the ideal time to have a good look around the interior of your home and check for any issues or problems you might have overlooked. Winter is when all the DIY jobs should get done. After all, you will be spending most of your time indoors to escape the freezing temperatures outside, so why not get to work instead of sitting around and drinking your weight in hot cocoa? Here are some things you should check for:
Regularly check for icicles and remove any that sit and grow at the front of your roof.

Tighten any handles, knobs, racks etc. Inspect your house for anything that could have a loose screw.

Add insulation wherever you might need it (tip: check the basement and attic first).

Check all locks and deadbolts on your doors and windows. If they are not working, get them replaced.

Deep clean your basement. The basement is often overlooked but can be susceptible to mold growth. Dust your basement, clean any windows and check for mold.
Home Improvement Tips for Spring
Spring is one of the most popular months for home maintenance (they do not call it 'spring cleaning' for nothing). A lot of people focus on the interior of the house when spring cleaning. However, the exterior should also be checked especially as your home has just gone through winter and is preparing for the heat of summer.
Check the exterior drainage of your home. You want to make sure any rain water flows away from the house. If water is staying put or moving toward your foundation, check the gutters.

Clean out the gutters. They have more than likely accumulated plenty of leaves from the fall and sediment and grime from the winter snow.

Replace or upgrade the siding of your home. Check for chipped paint, siding damage or for holes in your brick. Look closely at the exterior of your home and make any repairs that are needed. It is also a good idea to check the foundation for any cracks.
Inspect your roof for any damage or leaks. You might even need to replace your roof.
Home Improvement Tips for Summer
Summer is the perfect time to take care of any outdoor home improvement projects, such as your lawn and garden. After all, you want to make use of all the sunshine and spend as much time outdoors as possible. Summer is also a good time to check for grout in your bathrooms or kitchen and inspect plumbing for any leaks.
Check for any insect or pest problems. Insects love to play in summer and you probably will not have to look too hard to find any pest problems. Ants, spiders and moth infestations are common but are easy to take care of. Clear away cobwebs, buy some ant poison or boric acid and make sure all your doors are always shut tightly.

Clean or repair your back deck/patio. It might just need a good wash, or it might need re-staining. It is also a good idea to check for any loose boards or posts.

If you have bay or bow windows, it is time to clear these out. All kinds of things can get trapped in there from leaves, to garbage, and even small animals.

Tidy up the garage and shed. Storage areas are often neglected when it comes to receiving a good tidy up, but a regular clean will actually extend its lifespan. Clean away any dust and debris and check for signs of mold or asbestos.
Home Improvement Tips for Fall
Fall is one of the most important times for home improvements. With the impending winter weather, you will want to make sure your home is in tip top shape before the cold, snow and rain sets in.
If you did not check your roof in spring, now is definitely the time. If there are any cracks or leaks, these need to be fixed as soon as possible. You do not want your home and its foundations being ruined by rain seeping in through the cracks.

Clean your chimney (if you have one). Some people do this in the spring, but either way, it needs to be done at least once a year.

Check your driveway or pavement for any cracks. Have them re-sealed before winter as water can freeze and expand in the cracks, causing even more damage.

Store away any of your outdoor furniture as you do not want it getting ruined by rain or snow.
We hope this checklist will help keep you on track with your home improvement goals for 2018 and beyond!
Posted by Eric Novotny